IAAF World Indoor Championships in Athletics, Istanbul, Turkey was grandly launched on March 9. Relying on SINOPEC's role as an official partner of IAAF, SINOPEC Lubricants brand debuted at the high-end international sports event at the same time.
Istanbul IAAF World Indoor Championships in Athletics is among the most important IAAF events of 2012. More than promoting good corporate image through the sports event, SINOPEC particularly displays the image of SINOPEC Lubricant as a high-tech, high-quality and international brand to spectators from across the world and helps accelerate the globalization of SINOPEC Lubricants.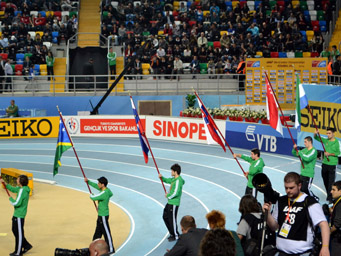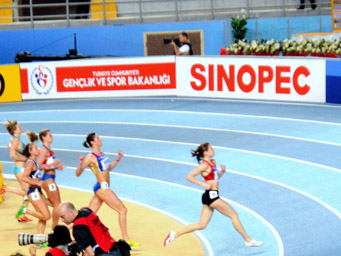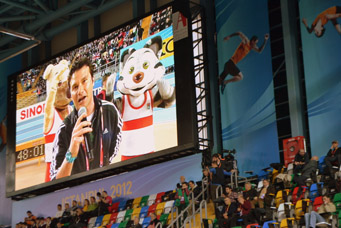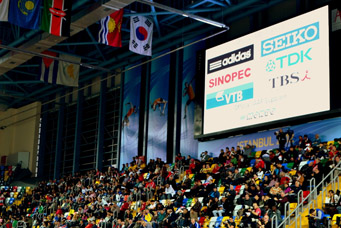 In the sports event, SINOPEC combined several means of promotion, such as setting up a booth outside the athletic fields and giving out relevant promotional items, to deepen spectators' impression on SINOPEC, to further enhance SINOPEC Lubricants' brand awareness and gain popularity among international clients. SINOPEC Lubricants have invited its key clients worldwide to watch the event, while Turkish dealers Ugur and Bunyamin have participated in the activity, who said, "As a local dealer of SINOPEC Lubricants, we're very pleased to be part of the international activities related to SINOPEC in our country. We feel proud and more confident about selling SINOPEC products."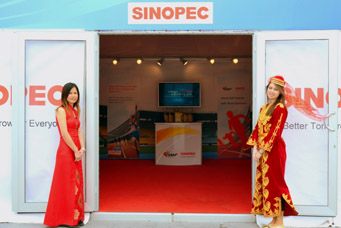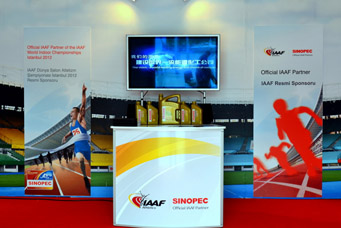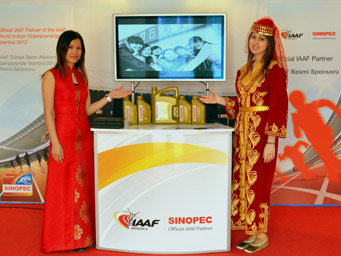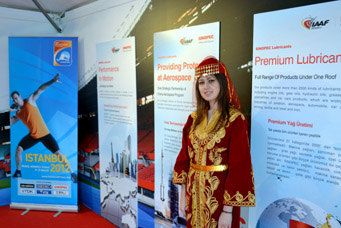 SINOPEC Lubricants has successfully made its way into Turkish market, with the dealership networks covering Turkey and its neighboring regions. It mainly sells industrial lubricants and automotive lubricants, and has kept long-term close cooperation with several industries. In particular, the bio-degradable CI-4 diesel engine oil that satisfies Euro IV and V emission standards has been successfully applied in the region. With the steady growth in sales amounts in recent years, SINOPEC Lubricants products and services have won extensive customer recognition in Middle East.
Relevant heads of SINOPEC Lubricants said, "We attach great importance to the development of the lubricant business in Turkey and its neighboring regions. The sports event provides a wonderful platform for SINOPEC and SINOPEC Lubricants to promote themselves to both the world and local consumers and will push forward SINOPEC Lubricants' globalization progress."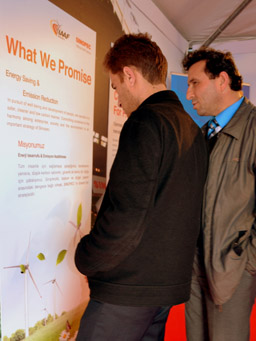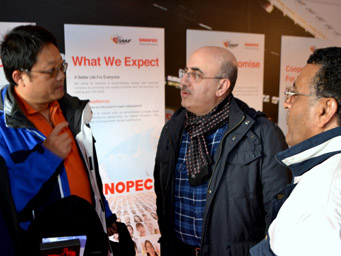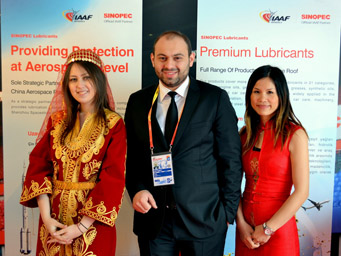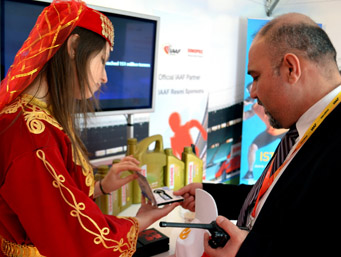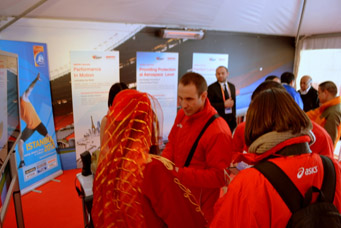 SINOPEC Lubricants' performance in Turkey and neighboring markets is only an epitome of its global expansion over the past years. Since 2004, SINOPEC, on one hand, has input lots of manpower and material resources in developing green lubricants and consequently developed a number of high-quality products in line with the low-carbon trends, and, on the other hand, has vigorously exported lubricant technologies and brands to overseas markets based on accumulation of space lubricant technological resources. By far, SINOPEC Lubricants has enjoyed fast growth in its overseas markets, with global businesses extensively covering auto, mechanical, power, shipping and mining, etc. In particular, it registered a year-on-year sales growth of more than 80% in key markets such as Australia and New Zealand in 2011. With international businesses expanding into over 40 countries and regions in Asia, Oceania, Middle East, Africa and South America, it reported a two-digit growth in international sales every year.